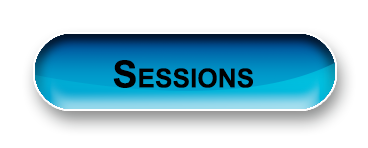 Grizzly Sponsor

Lucky Lippa
President
30100 Town Center Drive, Suite O-212
Laguna, Niguel, CA. 92677
(949) 376-6311
lucky@lippainsurance.com
www.lippainsurance.com

Lippa Insurance Services, Inc. is a boutique insurance brokerage servicing Western U.S. based clients in many industries with an emphasis in HealthCare. Lucky Lippa holds 17 professional designations including Chartered Property Casualty Underwriter and Associate in Risk Management. He is the 1st worldwide recipient of the Associate in Captive Insurance and Transportation Risk Insurance Professional designations.

Big Horn Sponsors

Michael McKahan
Chief Operations Officer
24422 Avenida de la Carlota, Suite 400
Laguna Hills , CA 92653 (949) 727-0155 Ext: 202
mmckahan@activecaptive.com
www.activecaptive.com

ACM provides risk transfer solutions in a variety of industries including Agriculture, Automotive, Construction, Distribution and Warehousing, Engineering, Food and Beverage, Fuel and Oil, Healthcare Services, Manufacturing, Nursing Homes, Real Estate Development, and Technology. New captive product offerings include Tenant Legal Liability, Renters HO-4 Insurance, Self – Storage Insurance and Crop Insurance.

Grace McKoy
Senior Manager
1821 South Avenue West, 5th Floor
Missoula, MT 59801
(406) 523-9401
gmckoy@azworld.com
www.azworld.com/industries-we-impact/insurance/

Anderson ZurMuehlen is a top 200 CPA and business consulting firm. As a member of the BDO Alliance USA, we have access to national level resources while providing a small firm experience. For over 60 years, our Insurance Team has provided expertise and efficiency to meet the insurance market needs.

Daniel Auerbach
Attorney
201 Railroad St W # 30
Missoula, MT 59802
(406) 728-1694
daniel@bkbh.com
www.bkbh.com

Dan Auerbach, Kim Beatty and the BKBH team have provided legal advice and representation to a variety of public and private sector captives for more than 20 years. With offices in Helena, Missoula, Great Falls, and Bozeman, BKBH's attorneys are strategically located close to state regulators, courts, and administrative agencies.

Dick Crnkovich
Vice President
P.O. Box 410759
Melbourne, FL 32941
(253) 310-1966
dick.crnkovich@ipfs.com
www.ipfs.com

Imperial PFS has helped policyholders for more than 40 years. We serve the P&C insurance industry by providing a best in class customer experience that features installment plans with flexibility, a wide range of payment options, and service features such as IPFS Connect mobile app and 24/7 account access. Our installment programs create value-add by significantly enhancing the customer experience for carrier's, monetizing receivables to improve cash flow, liquidity and investment income.

Jessica Heil
Senior Program Manager/Office Manager
108 Crestview Drive, Suite A
Bigfork, MT 59911
(406) 282-0170
jheil@yourcaptive.com
www.yourcaptive.com

Turning client relationships into an unbreakable partnership, ICS is doing business boldly by doing business right. ICS is focused on all areas of captive insurance including feasibility, formation, consulting and management. Partner with ICS to "Do Business Boldly".

Martha Hayes
Partner
11240 South River Heights Drive, Suite 300
South Jordan, UT 84095
(801) 984-1848
mhayes@larsco.com
www.larsco.com

At Larson & Company, we are dedicated to simplifying your needs in captive insurance. We have highly specialized teams of certified public accountants, auditors, and other professionals ready to serve captive entities of all sizes. We offer timely, responsive service to you year-round, not just during your audit or tax preparation. We currently serve over 150 captive entities across the nation.